The Health and Safety Executive Northern Ireland (HSENI) has today successfully led a prosecution against landlord Mr Paul Coyle, resulting in fines totalling £3,000.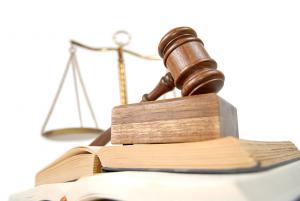 Today (25 April 2023) at Belfast Magistrates Court, Paul Coyle was fined a total of £3,000 in relation to two health and safety offences. The court heard how Mr Coyle failed to ensure a gas appliance at rented accommodation in North Belfast was checked by a registered and competent gas safety engineer to ensure it was in a safe condition.
The prosecution arose as a result of an investigation by HSENI into an earlier gas related incident at the Belfast property. During this investigation, a HSENI Inspector identified that a gas safety check had not been completed for a gas boiler. After failing to provide confirmation of a gas safety check being completed, an Improvement Notice was served on the landlord which was not complied with.
Speaking after sentencing, HSENI Inspector Lee Dougan, said: "In this case, the property landlord failed to meet his legal responsibilities to complete a gas safety check of the gas boiler. A gas safety check not only details exactly what checks the gas engineer carries out, it confirms if the appliance has met the appropriate safety standards and is safe to use.
"HSENI will continue to ensure landlords meet their legal obligations in relation to completing gas safety checks and will take enforcement action if necessary."
All gas work must only be completed by a registered and competent gas safety engineer. Homeowners and occupants can check if a gas engineer is currently on the Gas Safe Register by visiting: www.gassaferegister.co.uk.
Further advice on gas safety can be found at the link below:
Notes to editors:
Breaches and fines for Paul Coyle are as follows:
a) Article 31(1)(g) of the Health and Safety at Work (Northern Ireland) Order 1978, fine £2,500.
b) Gas Safety (Installation and Use) Regulations (Northern Ireland) 2004 Regulation 36(3), fine £500.
For media enquiries please contact: HSENI Press Office on 028 9024 3249 or email media@hseni.gov.uk. For out of office hours please contact the Duty Press Officer on 028 9037 8110.