HSE (GB) has published guidance on the Northern Ireland protocol on Biocides, CLP (Classification, Labelling & Packaging) and PIC (Prior Informed Consent).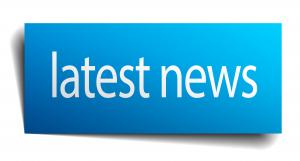 The transition period ends in January 2021 and businesses should find out what they need to do to prepare now.
The Northern Ireland Protocol
As part of the Withdrawal Agreement between the UK and the EU, the Northern Ireland Protocol ('the Protocol') was designed as a practical solution to avoiding a hard border on the island of Ireland, whilst ensuring that the UK, including Northern Ireland, could leave the EU as a whole. Therefore, it included a number of special provisions which apply only in Northern Ireland from 1 January 2021. The Protocol is not codified as a permanent solution; it is designed to solve a particular set of problems and it can only do this in practice as long as it has the consent of the people of Northern Ireland, with the first vote taking place in 2024.
Please click on the following links for information for Northern Ireland businesses on Biocides, CLP and PIC after the Brexit transition period.
Biocides
Chemicals classification, labelling and packaging (CLP)
Export and import of hazardous chemicals - Prior Informed Consent (PIC)
Registration, Evaluation, Authorisation and restriction of Chemicals (REACH) regulation at the end of the transition period
The role you currently undertake within EU REACH may change under UK REACH, in some cases significantly. It is therefore important that you undertake a review of your role(s) within the EU and UK REACH regimes. To maintain or gain access to the EU/EEA/NI and GB markets, there may be a number of actions you will need to take.