The Health and Safety Executive for Northern Ireland (HSENI) have issued a Class Exemption under the Gas Safety (Management) Regulations (Northern Ireland) 1997 (GSMR). This Class Exemption allows gas network operators in Northern Ireland (NI) to inject biomethane gas into the gas network with an Oxygen content of up to 1% molar and up to pressure of 38 barg.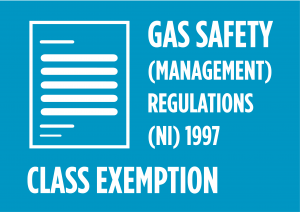 GSMR is one of the main pieces of legislation that outlines what is required by gas network operators to safely manage their gas networks. Schedule 3 of these regulations outlines the content and characteristics of the natural gas that is permitted within the gas network in NI.
Biomethane is already widely produced in a significant number of sites in NI. These facilities use agricultural feedstock (farm-fed) and municipal, commercial and industrial waste as feedstock (waste-fed). The biomethane produced is typically used for small-scale projects to generate onsite heat and power.
In 2013 HSE in Great Britain issued a similar Class Exemption. The experience built up from the injection of biomethane into GB networks has not indicated any significant issues.
You can view the exemption certificate at the following link: