The following advice is for companies that do not have a base in the EU or do not have a VAT number.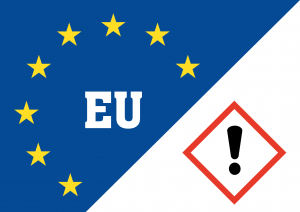 The UFI generator on the European Chemicals Agency's website can be used by virtually anybody. A link to the UFI generator can be found here:
If a company using the generator does not have an EU VAT number, they can check the box which states: "By ticking this box, I declare that the company does not have a VAT number or chose not to use it to generate a UFI."
The use of the VAT number is a means to ensure that two different companies using the same formulation number will not produce the same UFI.

There are replies to a number of frequently asked questions about UFI in the EHCA Question and Answer section which can be found at the following link:
There are also explanations about what is a UFI, how to generate it and how to use it in the dedicated page on the ECHA website, at:
If you require further clarification you may wish to email the European Chemicals Agency, ECHA using the following ECHA contact form: