HSENI have been informed of potential problems with Scheider Electric Smart-UPS 192V battery cartridge (Part Number APCRBC140). A product recall has been issued for Part Number APCRBC140.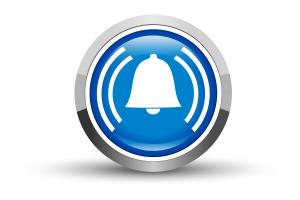 Issue
The results of analysis performed by Schneider Electric show that battery issues caused by an internal battery nonconformance may affect the battery performance and, in a very low number of cases, result in localised overheating.
Affected Products
The battery issue from a limited batch was identified in Smart-UPS On-Line UPS systems using the 192V battery cartridge (part no. APCRBC140) made between 6 May 2019, and 10 May 2020.
Action required:
Check
Finding the date code will help you identify if your unit is affected.
The date code is the first six characters of the serial number found on the model and serial number label attached to the rear panel of the product. This label may be located behind the front bezel as well. For the battery module inside your UPS/external battery pack, the model and serial number is on either battery module.
The affected model list:
DLRT192RMBP, DLRT192RMBP2, DLRT5KRMXLI, DLRT5KRMXLT, DLRT8KRMXLI, DLRT8KRMXLT​
FJRT10KXLI, FJRT192BP, FJRT192BP2, FJRT5KXLI, FJRT8KXLI​
SMRT5KRMXLW-HW​
SRT10KRMXLI, SRT10KRMXLIQ, SRT10KRMXLT, SRT10KRMXLT-IEC, SRT10KRMXLTQ, SRT10KXLI, SRT10KXLIQ, SRT10KXLT, SRT10KXLT-IEC, SRT10KXLTQ, SRT10KXLTW, SRT10RMXLIX806, SRT192BP, SRT192BP2, SRT192RMBP, SRT192RMBP2, SRT192RMBPM, SRT5KRMXLI, SRT5KRMXLIM, SRT5KRMXLIQ, SRT5KRMXLT, SRT5KRMXLT-IEC, SRT5KRMXLT-IECQ, SRT5KRMXLTQ, SRT5KRMXLW-HW, SRT5KRMXLW-HWQ, SRT5KXLI, SRT5KXLIQ, SRT5KXLT, SRT5KXLT-IEC, SRT5KXLT-IECQ, SRT5KXLTQ, SRT6KRMXLI, SRT6KRMXLIM, SRT6KRMXLIQ, SRT6KRMXLT, SRT6KRMXLT-IEC, SRT6KRMXLTQ, SRT6KXLI, SRT6KXLIQ, SRT6KXLT, SRT6KXLTQ, SRT8KRMXLI, SRT8KRMXLIQ, SRT8KRMXLT, SRT8KRMXLT-IEC, SRT8KRMXLTQ, SRT8KXLI, SRT8KXLIQ, SRT8KXLT, SRT8KXLT-IEC, SRT8KXLTQ
SURT10000XLICH, SURT192XLBP, SURT3000XLICH, SURT5000XLICH, SURT6000XLICH, SURT8000XLICH​
*APCRBC140 (replacement battery cartridge part number in case you have inventory)​
Replace
How to replace the defective components refer to the following document:
Thorough examination by a competent person
Thorough examination by a competent person. Full details of the product can be found in the following link: