The owner of a County Londonderry Fireplace business has today been sentenced for carrying out unregistered gas work. Mr Henderson pleaded guilty to nine Gas Regulation breaches and was sentenced to four months imprisonment suspended for two years.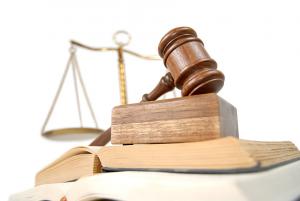 Antrim Magistrates Court heard how Derek Henderson, trading as Henderson Fireplaces, undertook work to install gas fire appliances at eight locations across Northern Ireland between 2010 and 2015. An investigation by HSENI found that Mr Henderson was not Gas Safe registered at the time he carried out the work. He did not hold the appropriate qualifications to carry out work to install gas fires.
Linda Murphy, an Inspector with the Health and Safety Executive for Northern Ireland said: "Derek Henderson undertook gas work at these premises knowing that he was not registered to carry out the work.
"It is essential that gas work must be undertaken by trained and competent engineers who are registered with Gas Safe Register to ensure that gas installations are safe."
Gas Safe Register is the official list of businesses that are legally permitted to carry out gas work. Every registered business employs an engineer(s), who is issued with a Gas Safe ID card. Not all engineers are qualified to do all types of gas work – so remember to check their ID card before any work is carried out.
Gas appliances should be safety checked every year and serviced regularly by a Gas Safe registered engineer.
If you need gas work done in your home or workplace or have concerns, you can use the link below to find a registered business or check an engineer is registered and qualified for the work you need doing: https://www.gassaferegister.co.uk/find-an-engineer/
Notes to editors:
1) Breaches and fines for Derek Henderson are as follows:
a) Eight breaches at eight separate properties of Regulation 3(1) of the Gas Safety (Installation and Use) Regulations (NI) 2004;
b) One breach of Regulation 26(1) of the Gas Safety (Installation and Use) Regulations (NI) 2004.
2) For media enquiries please contact: HSENI Press Office on 028 9024 3249 or email media@hseni.gov.uk
3) For out of office hours please contact the Duty Press Officer directly on 028 9037 8110.