The Health and Safety Executive Northern Ireland (HSENI) has successfully led a prosecution against County Londonderry based, Taggart Homes Limavady Limited, for health and safety failings.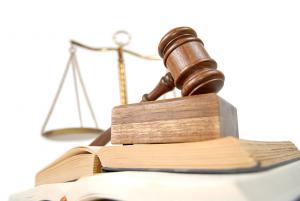 Taggart Homes Limavady Limited, the Principal Contractor of the construction project, earlier pleaded guilty at Coleraine Crown Court to two health and safety offences. The company was today (20 December 2021) fined £20,000.
The prosecution follows a HSENI investigation into an incident which took place on a house building site in Londonderry on 27 June 2019.
A brick layer, working as a sub-contractor, fell backwards from an unguarded trestle work platform while working on the first floor area of a house under construction. On falling from the platform, he subsequently fell through a stairwell opening and sustained serious injuries.
HSENI Inspector Kiara Blackburn said: "Falls from height have resulted in many serious injuries and deaths across Northern Ireland construction sites. Employers, including principal contractors, have a legal responsibility to ensure work is properly planned, managed and monitored.
"Where working at height cannot be avoided, falls from height must be prevented. Simple solutions such as guard rails at open edges or secure boarding over open stairwells are all readily available control measures within the construction industry."
The HSENI investigation found that no protective measures were in place to prevent workers falling either from the work platform or through the unprotected stairwell opening.
Notes to editors:
Breaches and fines for Taggart Homes Limavady Limited are as follows:
a. Article 5(1) of the Health and Safety at Work (Northern Ireland) Order 1978: fine £10,000;
b. Regulation 13 of the Construction (Design and Management) Regulations (Northern Ireland) 2016: fine £10,000.
For media enquiries please contact: HSENI Press Office on 028 9024 3249 or email media@hseni.gov.uk. For out of office hours please contact the Duty Press Officer on 028 9037 8110