The Department for the Economy has, on 5 December 2017, made a Statutory Rule entitled "The Ionising Radiations Regulations (Northern Ireland) 2017" (S.R. 2017 No. 229).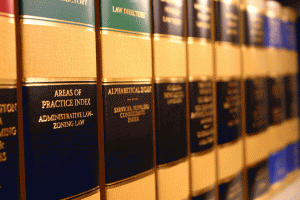 The Regulations will come into operation on 1 January 2018 and will revoke and replace the Ionising Radiations Regulations (Northern Ireland) 2000 (S.R. 2000 No. 375) (IRR 2000).
The new Regulations will implement parts of Directive 2013/59/EURATOM ("the Basic Safety Standards Directive" (BSSD)), laying down basic safety standards for protection against the dangers arising from exposure to ionising radiation, which was adopted on 5 December 2013. BSSD must be transposed and implemented (its requirements brought into law) across all EU Member States by 6th February 2018.
The aim of BSSD is to update and simplify existing arrangements for radiological protection by bringing five directives and an EU Commission recommendation into one directive.
Ionising radiation is used in a diverse range of industries and sectors including manufacturing, construction, nuclear, engineering, oil and gas production, non-destructive testing, medical, and research. It is also found in naturally occurring radioactive sources, such as radon and the processing of materials containing naturally-occurring radionuclides, such as ores of tin, lead and copper. Although its use brings considerable benefits, it can give rise to harmful effects, so exposure must be managed.
IRR 2000 currently require that exposure to ionising radiation is calculated and assessed on a calendar year basis to ensure that specified dose limits are not exceeded. BSSD significantly reduces one of these dose limits which relates to radiation exposure to the lens of the eye. If the new dose limit was introduced in February 2018, the transposition deadline, it would mean two dose limits would apply in one calendar year, This could cause confusion for business, requiring individual dose limits to be recalculated for the remainder of the year which, if done incorrectly, could have health and safety implications for workers. A February 2018 implementation would also introduce additional one-off costs arising from the need to recalculate doses.
To avoid these issues, the new Regulations are coming into operation on 1 January 2018 five weeks before the mandatory transposition deadline. This is also the approach proposed in Great Britain with the support of major stakeholders including the Society for Radiological Protection.