The Health and Safety Executive for Northern Ireland (HSENI), will begin a fortnight long programme of construction site inspections from Monday 16 September 2019.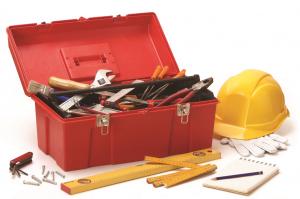 'Health as well as safety' is the message during this year's HSENI construction initiative, as poor standards and unsafe practices on local building sites are targeted during a nationwide drive aimed at reducing ill health, death and injury in the industry.
The HSENI Construction Group will carry out the two-week intensive programme of site visits throughout NI.
An analysis of major injury accidents over the last five years reveals three key causes account for approximately 70 per cent of the major injury accidents in the sector. These are:
● falls;
● struck by objects etc; and
● slips or trips.
During inspections, HSENI Inspectors will consider whether:
Site management is competent and fit for purpose;
Working at height is been properly planned and that appropriate internal & external fall prevention measures are in place;
Sites are well organised to avoid slips, trips and falls;
Walkways and stairs are free from obstructions;
Welfare facilities are adequate;
Vehicles and pedestrians are segregated and site traffic safely managed; and
Health risks from exposure to hand-arm vibration are being properly managed.
HSENI Principal Inspector Nancy Henry said: "During these site inspections, we are looking to ensure that those in control are managing risks to people's safety and health and in particular taking measures to eliminate those risks known to be the biggest cause of serious and fatal accidents. HSENI will provide advice during the targeted visits, and where appropriate will take enforcement action."
Notes to editors:
1. The Health and Safety Executive for Northern Ireland (HSENI) is an Executive Non-Departmental Public Body, sponsored by the Department for the Economy (DfE).
2. HSENI is the lead body responsible for the promotion and enforcement of health and safety at work standards in Northern Ireland.
3. For media enquiries please contact: HSENI Press Office on 028 9024 3249, or email media@hseni.gov.uk
4. For Out of Office Hours please contact the Duty Press Officer on 028 9037 8110.