The Health and Safety Executive for Northern Ireland (HSENI) are reminding all companies in the food industry to ensure that they have robust control measures in place to prevent serious injury to those responsible for operating, cleaning and maintaining dicing machines.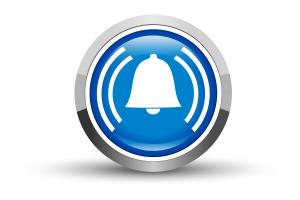 A worker recently suffered life-changing injuries whilst working on one of these machines without adequate guarding in place.
A similar incident occurred in 2019 on a similar machine.
All companies in the food industry are urged to review all dicing machines with moving parts and blades to ensure they have adequate controls in place to effectively mitigate the risks as follows:
Carry out a suitable and sufficient risk assessment for all work involving the machine, including its operation, cleaning and maintenance, to identify the hazards;
Ensure that the machine complies with all relevant sections of the Provision and Use of Work Equipment Regulations (NI) 1999;
Ensure that any fixed guards enclosing dangerous parts of the machine are secured so that is impossible to remove the guard without a tool OR ensure that the guard is interlocked to the machine. Consider the hierarchy of control.
Ensure that documented pre-use checks are carried out on the machine by a competent person and that these include checks on all of the safety features on the machine.
Provide adequate information, instruction and supervision to all of the relevant employees and any visitors who are working on, cleaning, maintaining or servicing the machine. Be especially aware of those employee's whose first language is not English, you as the employer must ensure all employees understand the training they are given.
Food manufacturers MUST ensure that all guards on any machine they own/operate with dangerous moving parts complies with the Provision and Use of Work Equipment Regulations (NI) 1999 Regulation 11.

The dicing machine involved in this recent incident (see figure 2) had a thumb screw fitted to the outlet chute, which was missing at the time the incident occurred (see figure 1).
A thumb screw is wholly inadequate as a method of keeping a fixed guard in place as it is all too easy for anyone to access dangerous moving parts.
Figure 1: Thumb screw used on a fixed guard. Inadequate method of securing a fixed guard.
Figure 2: Dicing machine and area highlighted where thumb screw was
used on a fixed guard.
Figure 3: Close up photo of area where thumb screw was placed.
Figure 4 Example of a suitable method of securing a fixed guard, this requires an allen key to open and close.