The United Kingdom has countersigned Multilateral Agreement M345 on 31 January 2022, under section 1.5.1 of the ADR concerning the carriage of UN 2672 Ammonia Solution in intermediate bulk containers with a vapour pressure of more than 110 kPa (1.1 bar) at 50°C or 130 kPa (1.3 bar) at 55°C.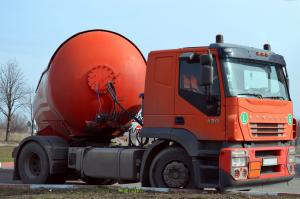 The multilateral agreement will expire on 31 January 2027.
Dangerous goods are subject to transport, workplace, storage, consumer and environment protection regulations, to prevent accidents to persons, property or the environment, to other goods or to the means of transport employed.
To ensure consistency between all these regulatory systems, the United Nations has developed mechanisms for the harmonization of hazard classification criteria and communication tools, and for transport conditions for all modes for transport.
United Nations Economic Commission for Europe (UNECE) also administers regional agreements for effective implementation of these mechanisms for road, rail and inland waterways transport of dangerous goods.
Multilateral agreements and their signatories can be found on the UNECE website at the following link: