On Monday 27 January HSENI will begin a two week long programme of site inspections in the construction sector. 'Construction Plant Accidents Are Preventable' is our clear message to the industry during this year's initiative.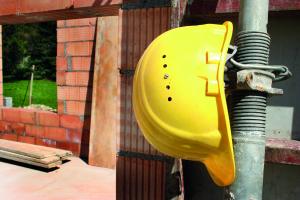 All non-compliant plant, unsafe practices and inadequate segregation of pedestrians and vehicles on local building sites will be targeted during a drive aimed at reducing deaths and injuries within Northern Ireland's construction industry.
During inspections, HSENI inspectors will focus their attention on the following key areas:
Adequate pedestrian and vehicle segregation
Plant inspections, Maintenance schedules and Thorough Examinations
Site specific Risk Assessments for operating plant.
Training for operating different types of plant
Footbrakes
Handbrakes
Lap Belts
Falling Object Protection Structures
Tyres
All round visibility
Lifting Accessories
Rollover Protection Structures.
For more information please see our Construction topic page